Still working to recover. Please don't edit quite yet.
Instituto para la Ecología Social (Vermont)
From Anarchopedia
El
Institute for Social Ecology
, en español
Instituto para la Ecología Social
, es una institución educativa en los Estados Unidos fundada en
1974
por
Murray Bookchin
y
Daniel Chodorkoff
. El Instituto ofrece cursos relacionados a la
ecología social
, una corriente antiautoritaria de la ecología relacionada muy de cerca con el
anarquismo
.
Historia y principios
[
edit
]
El Institute for Social Ecology (ISE) se encuentra en Vermont, Estados Unidos. Fue fundado por Murray Bookchin y Daniel Chodorkoff y desarrolla tres vertientes de acción que propone la ecología social: investigación teórica, reconstrucción y activismo político. Apoyándose en la Educación Popular del brasileño Paulo Freire, el ISE cumple una tarea de educación formal y académica, que se combina con la investigación y el análisis. Por otra parte, despliega un esfuerzo en la educación extendida trabajando con comunidades en la difusión teórica de la ecología social y en técnicas reconstructivas: agricultura ecológica, reciclaje, uso de energías no contaminantes, etcétera.
El instituto se propone actuar en tres frentes: el frente urbano, en acción con comunidades, barrios y vecinos. El indígena -han trabajado con varios grupos como los Mohak- y el académico, procurando crear una "intelligentsia". En su acción internacional, el instituto pertenece a la Red Internacional de Ecología Social, que cuenta con grupos en Alemania, Gran Bretaña, Noruega, Suecia y Uruguay, así como adherentes en México y Grecia.
Otro aspecto es la edición de libros y revistas, como las publicaciónes Harbinge e A Journal of Social Ecology. Por otra parte, el ISE colabora y ha influenciado a algunos de los movimientos sociales más trascendentes como el movimiento antinuclear -fueron fundadores del Green Movement-, el ecofeminismo, el anti-racismo ambiental y el movimiento de tecnologías apropiadas.
Personalidad del Instituto para la Ecologia Social
[
edit
]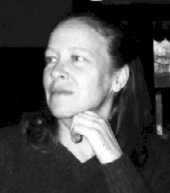 Véase también
[
edit
]